Terry Real Speaking and Training Engagement
Book Terry Real to speak at your event on the topic or train your team of therapists in his groundbreaking approach to couples therapy.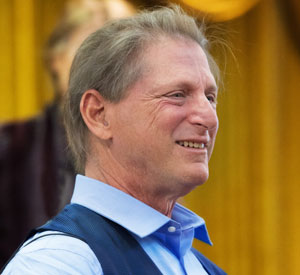 Terry is an Internationally Recognized Family Therapist, Sought-After Speaker, and Bestselling Author
Terry will engage your audience with a revolutionary perspective on building meaningful relationships—for both themselves and others.
Terry's work, with its rigorous commonsense approach, speaks to men, women, and non-binary folk. His ideas on men's issues and on couple's therapy have been celebrated in venues from Oprah and Vogue to The Today Show and The New York Times.
Described as "a natural storyteller, pointed, jovial, and funny," Terry captivates audiences with his innovative approach that "teaches us how to step outside of the culture of individualism and embrace our interconnectedness."
A Glimpse of Terry In Action:
Popular Keynote Topics Tailored to Your Audience of Therapists, Executives, or General Public
1. More Sex, More Love: New Tools For New Relationships.
Would you like more passion—not just in your relationship but in your life?
This keynote introduces Terry's concept of Fierce Intimacy: How to keep passion and creativity alive by telling the truth to those you care about, at work and at home. When we stop taking each other on, clearing the air, and resolving our issues, resentment builds, generosity dries up, and passion is the first casualty.
We stop telling the truth because we fear it won't go well… and, the truth is, unless you know how, it might. The answer? Joining Through The Truth: the art of telling someone difficult truths in a way that leaves them feeling closer to you, that you're on their side. Take a radical leap into honesty with the skills to match.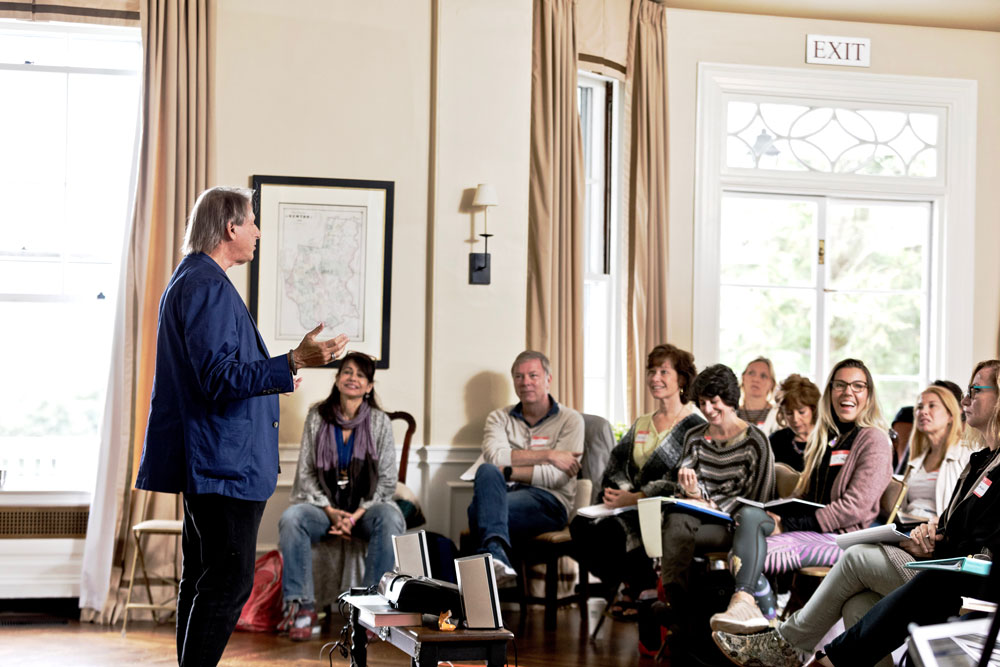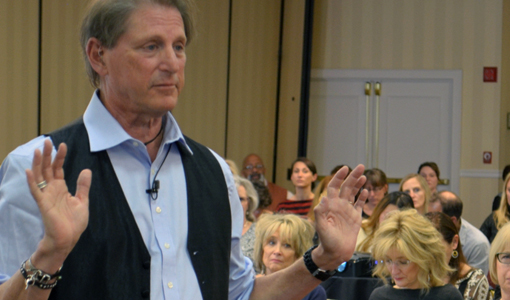 Nothing is more important in our lives than our relationships.
A great relationship boosts your immune system, opens your heart, and keeps you vital and creative. Relational strife can be a terrible stressor, literally making you ill.
Yet most deep relationships sometimes go through very challenging periods. For years, Terry has spoken to audiences about "Normal marital hatred." And not one person has ever asked what he means by that. The truth is intimacy has the power to break and remake us—healing our deepest wounds. But not the way we think.
This keynote teaches you how to leverage your relationship to improve—even transform—yourself. Because we all marry our unfinished business: and that's a potential blessing.
It's sometimes hard to know just how you behave in a relationship when the very nature of long-term relationships is being redefined.
Can women truly own their power without putting men off?
Are sensitive, egalitarian men great in the living room but boring in the bedroom?
Can we really keep passion alive?
Hear what the latest research tells us about our dream of a lifelong romance.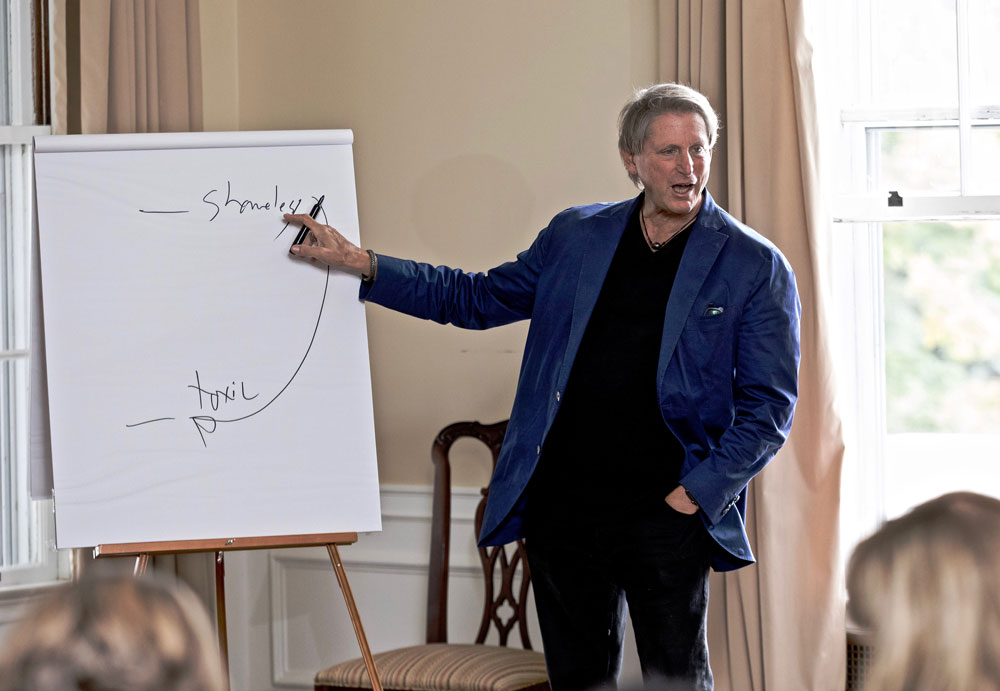 To enquire about booking Terry to speak at your event or train your team, please complete the contact form and we'll get back to you as soon as we can.